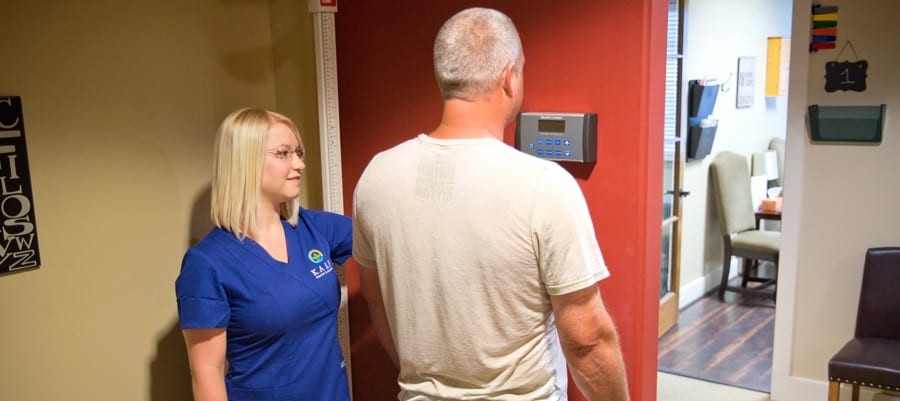 Medical Weight Loss
The biggest issue many face in their pursuit of health and wellness is proper weight management. The only long term plan for healthy weight management is to maintain healthy eating habits and routine exercise. Unfortunately, life gets busy and we need something to kick start our weight loss or help us lose some initial weight faster. This is where our medical weight loss programs can help. These are not long term solutions for weight loss or for maintaining your healthy weight, but can be a great way to begin your journey to a healthier you.
Some of our medical weight loss services to help you reach and maintain your weight management goals include:
– Medical Weight Loss Programs
With our comprehensive medical weight loss program which includes diagnostic lab testing, we can help you get to the root of your weight struggles. So many people try one diet fad after another trying to lose weight. What most don't realize is that in many cases the inability to lose weight or maintain a healthy weight has to do with hormonal imbalances, environmental factors, improper thyroid function or one of many other health issues. Again, weight gain is simply a symptom of an underlying root cause. Our job is to help you find that root cause and in turn you will be more successful at losing weight and living a healthier life.
Medical Weight Loss Programs
All of our weight loss programs begin with a consultation with our medical provider. We will overview your current health and your goals for your weight loss journey.
With programs that include appetite suppressants, HCG, and/or nutritional education- knowing where to start can be challenging.
Our programs are customized to your needs as we learn more about you and how to help you take back control of your life.
Weight-loss can be one of the most consistent health issues a person faces. For some, it seems no matter how well they eat or how much they exercise they can't seem to reach their goal. Others feel put out by the amount information available and the lack of motivation and support to reach their desired goals. For others, it seems weight-gain is inevitable, because of their family tree. Sound Familiar? 
Your story, while shared with others, is unique to you!
YOU are why we created a personalized weight-loss program that fits different needs
Our Functional Medicine weight-loss program has helped people lose the weight, live better and keep the weight off by making lifestyle changes.
If you're ready for a weight-loss program that goes beyond just the pounds, our root cause practice will give you the tools to regain your confidence and live your best you.
How to determine your success path:
#1: Your current health assessment—are you already generally healthy? Does your diet need work? Are there other health concerns that need to be addressed first?
#2: Your dedication and commitment—if you're ready to go deep and resolve your health concerns at the root, then our weight loss program will help aid in your success.
#3: Your willingness to do something different- there is no magic pill or quick fix. There is hope and help for a healthier future as the pounds come off and stay off.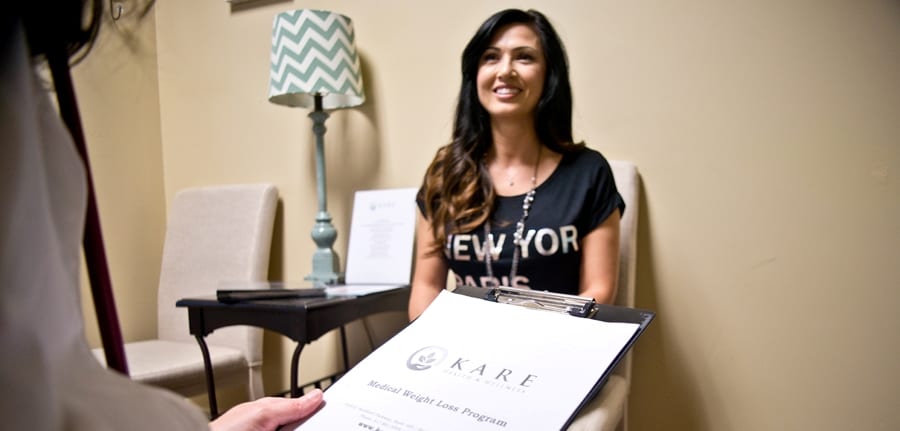 After your initial visit and lab draw, we will see you back in four weeks to review all your lab results with our provider.
After this, we will see you for a monthly follow-up with our nurses. At this monthly appointment, we will review your monthly weight change, any dietary changes that need addressed and refill your appetite suppressant.
We will draw labs and review them with a provider every 6 months.
Our Weight Loss programs are not billable to insurance. They are cash pay only.
We are a point-of-service-clinic, so you will pay at the time of your appointment. We accept cash or credit card (no checks). We also accept HSA or FSA cards (but not Care Credit).
Call us today at (417) 881-4994 to schedule your initial appointment.
Benefits of our Program
Treatment Options