There's No Better Investment Than
In A Culture Of Health & Wellness
Kare Health & Wellness is dedicated to helping companies implement a corporate culture of true health and wellness. Our Corporate Wellness Program is designed to promote healthy lifestyles to businesses and employees throughout the Ozarks!
Wellness studies have shown that corporate wellness programs offer positive proof that when employees are empowered to take control of their health, the benefits are extraordinary, both personally and professionally.
Offering a wellness program to your employees have been shown to:
Lower Healthcare Costs

Strengthen employer/employee relationships

Lower absenteeism, disability & job related costs

Boost employee morale and productivity

Improve the lives of your valuable employees

Manage Stress

Increase focus
The Cost Of Traditional Healthcare
Affordability remains a big concern for companies and employees alike, as health insurance premiums have increased much faster than overall income or salaries. And although insurance is widely available among larger companies, only about half of small-to-medium-sized businesses offer coverage to their employees.
Employer-sponsored healthcare coverage is an essential perceived benefit among employees, which is the top reason why many companies offer it. But as the cost of health insurance RISES, while USAGE by employees declines, companies are looking for alternatives to healthcare that employees WANT to use- and feel the health benefits.
As an employer, you're responsible for approximately
70%
of healthcare costs
Coverage is also costly for employees, as premiums, deductibles, copays, and coinsurance amounts have increased dramatically over the past decade.
Furthermore, most plans require employees to pay for a significant portion of their coverage premiums.
Health care is typically one of the most expensive benefits for employers to provide, constituting 8.2% of total compensation for civilian workers in March 2020.

Average employer-provided health insurance costs have increased modestly over the previous year. The average single premium increased by 4%, and the average family premium increased by 5%.

The average premium for family coverage has

increased

22% over the last five years and 55% over

the previous ten years.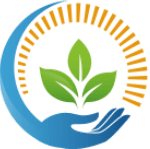 IV Therapy
IV therapy is a great way to restore your wellness and vitality as quickly and comfortably as possible. Our robust menu of options features drips that support your immune system, restore balance to your body and help optimize every inch of you!
Corporate Wellness Benefits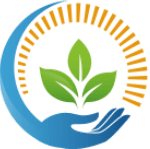 Advanced Diagnostic Testing
The lab work we perform is very different than the lab work your traditional doctor will order. Our advanced diagnostic tests will tell you much more about your body and measure aspects of your body that express the health of your organs and body systems in a much more comprehensive way.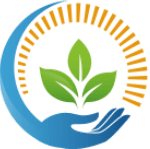 Discounted Products
We've taken the time to find, try and vet supplements companies who are committed to excellence. We currently carry over 25 different companies on our shelves and have over 250 products available at any time in office. Your corporate package will give your employees exclusive discounts.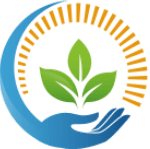 Discounted Services
As your employees feel the benefits of the services offered in their corporate package, we hope to inspire them to continually make health and wellness a priority. Your employees will have access to exclusive discounts on additional services beyond their employer- provided package.