Replace "I" with "We" to transform Illness to Wellness
There are several reasons Kare Health & Wellness began implementing group medical visits in 2019. One of the most important reasons is to provide much needed support.
In 2018, a survey completed by Cigna showed that half of Americans feel lonely or isolated at least some of the time with Millennials and Gen-Z being the loneliest generations ever.
Loneliness is one of biggest negative impacts on health and has been shown to have the same impact on mortality as smoking fifteen cigarettes a day. That's alarming! No wonder patient's health improves after participating in group visits!
While loneliness might not be listed on a patient's paperwork, it's certainly evident that the roots of isolation are, in some way, connected to every symptom we've ever seen.
Group visits strive to create a small community of caring and trust and work to change the story of our patients from one of isolation, frustration and fear to one of hope, clarity, and empowerment.
The community learning environment allows patients to feel safe and to also learn from the experiences of their fellow group members. Too often seems to never be enough time, enough resources, enough empowerment, but by using a group approach, all of these are provided in abundance.
Isolation is at the core of conventional medicine. We challenge that outdated model with an improved way to deliver both recommendations and results through group learning and support.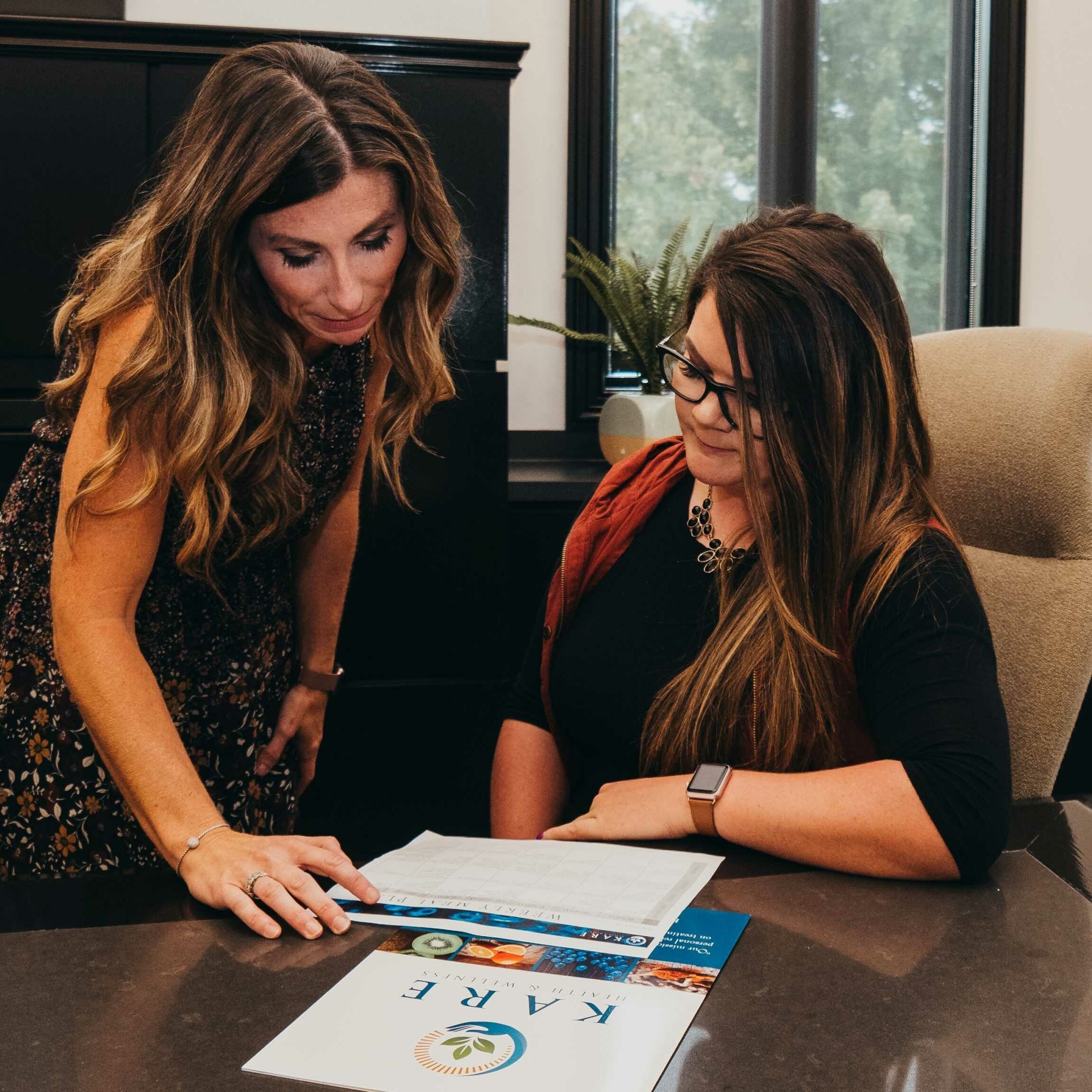 Group Medical Visits Give You More Time
They are longer, allowing a provider to spend more time on what really matters. Once you receive your lab results, the work begins to translate those results into lifestyle changes.
Our group visits ensure that you're never rushed through a visit or leave without having questions answered. Naturally, using the Functional Medicine approach requires more time than a conventional visit because we are assessing and addressing more than what's seen on the surface.
Group Medical Visits Give You More Education
Our group visits provide education and support on topics such as diet, lifestyle, supplements, disease processes and ultimately the underlying causes of the diseases that there often is not time to discuss in a one-on-one visit.
It is not surprising that patient compliance and satisfaction are much higher after group visits than one-on-one visits! When you know what you need to do and understand WHY you need to do it, you not have a solid foundation to build upon.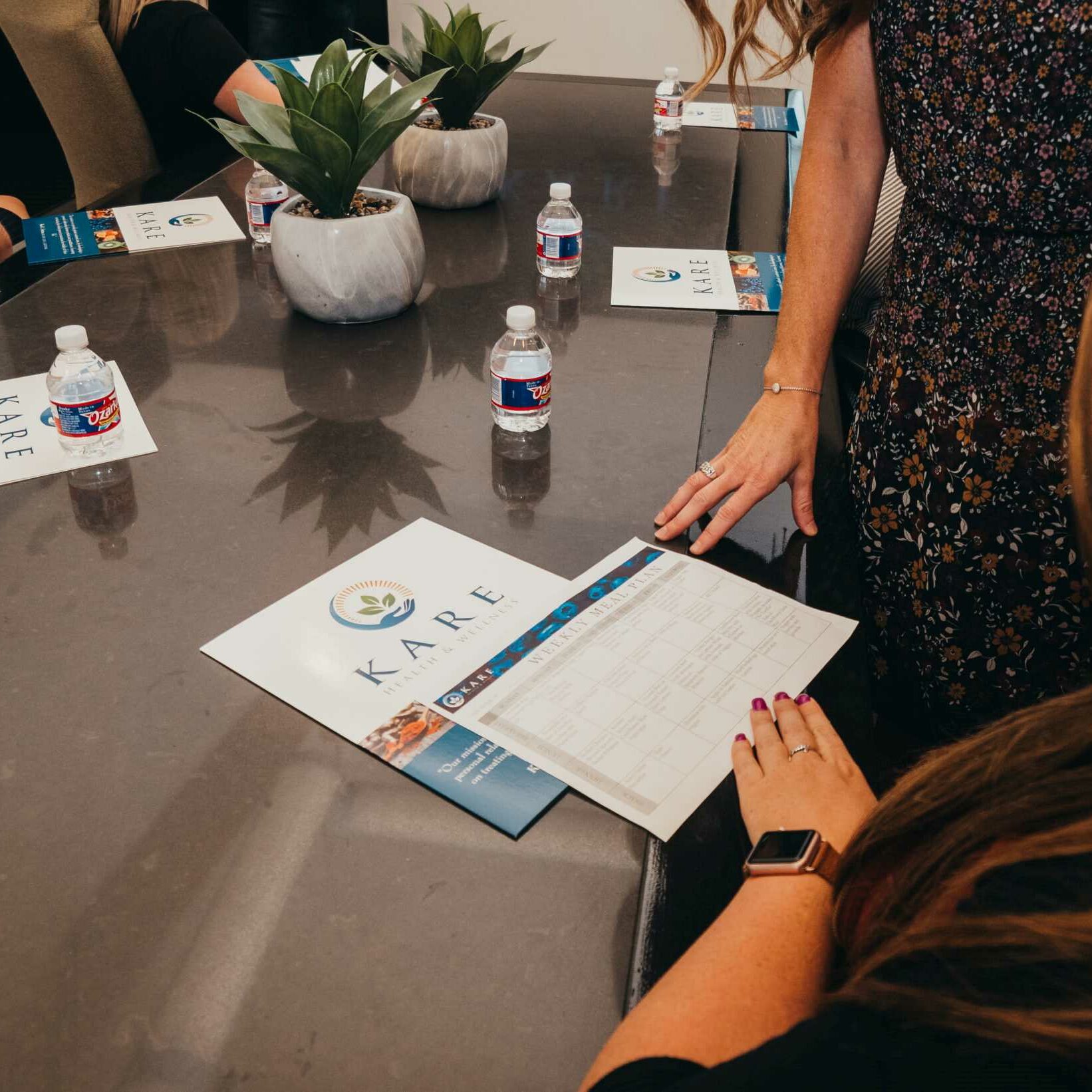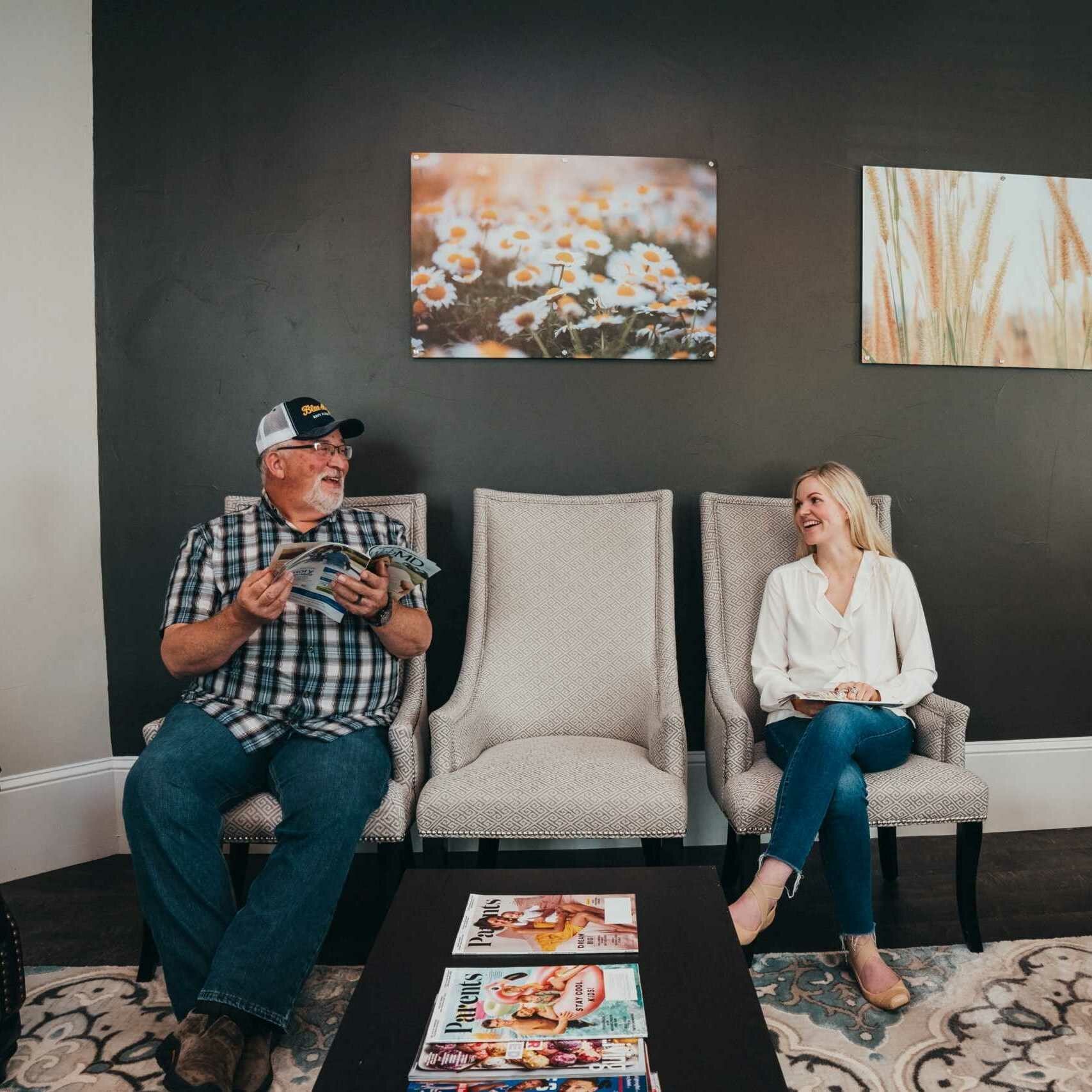 Group Medical Visits Give You More Support
In Functional Medicine, treatment plans and lifestyle changes are quite extensive and overwhelming, particularly in the early stages of treatment.
At Kare Health & Wellness, we have created an innovative group visit system unlike any other in the country, in which patients in similar phases of their treatment are seen together. Who can understand the struggles a patient may be experiencing better than another patient in a similar place? The individuals in similar treatment phases are instrumental in providing suggestions and feedback to one another.
Bonding and trust among individuals experiencing similar struggles are powerful motivators and key components for accountability and, ultimately, achievement of goals.
Additional Benefits of Group Medical Visits
Group Medical Visits are designed to aid our patients' life transformations. By providing guidance through groups, patients are empowered to meet their goals.
Group Medical Visits allow for communal learning where individuals can learn from each others struggles, experiences and knowledge. We overcome loneness and isolation by creating community.
Group Medical Visits provide HOPE for those that feel alone in their health journey. Talking and relating to others that are in a similar phase of health treatment provides a sense of connection and community.
Group Medical Visits transform the way patient care is delivered. By providing a relaxed and save environment, tension is released allowing for an effective flow of health and wellness information between participants.
Group Medical Visits transport us back to how healthcare was originally delivered, to and through our community members. By returning to the roots of health and wellness, we are less distracted by red tape, restrictions and regulations and simply discuss how health and life are connected.
Group Medical Visits refuel medical staff and providers by allowing healthcare to be immediately effective. We understand how important it is to stay in front of new breakthroughs in our field while also continuously improving the way that information is shared with patients.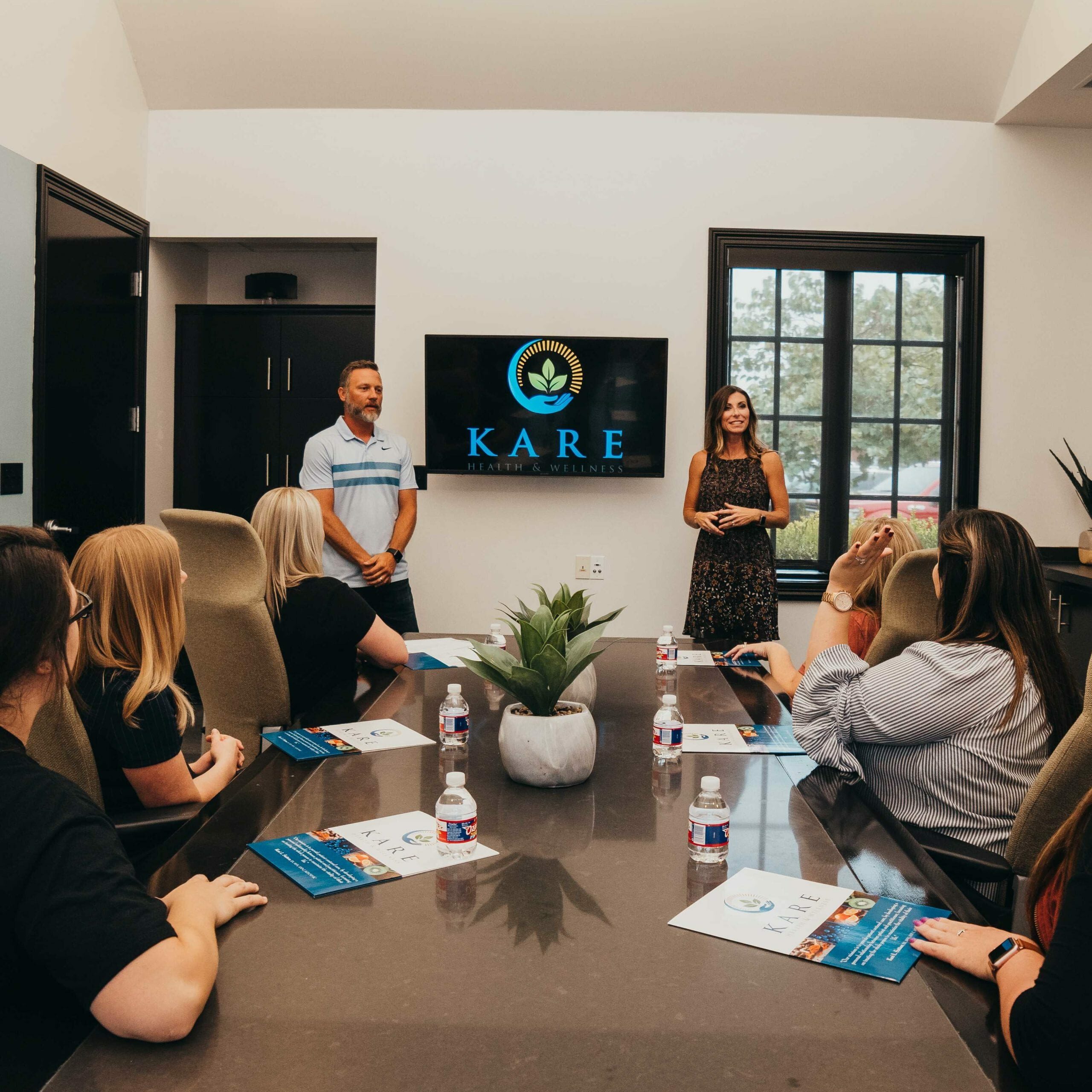 Our Patients Say It Best
I did enjoy the gathering and learning from other patients. I also learned from just listening to Keri speaking on different things that I would probably not received as a one-on-one visit, because I would not have asked those specific questions.
Debbie M.
Keri was extremley wonderful and very caring to each individual. She did a great job going though each section of the lab work. 
Mindy L. 
There were lots of opportunities to ask questions and get clarification. Other people asked questions I did not think about!
Jendel W.
I really loved the experience! Thank you for bringing this concept to our area.
Rendy S. 
I really appreciated that Keri was so prepared and familiar with each of us at the table!
Cathy R. 
I like the relaxed atmosphere during the food allergy group. We all had similar questions and concerns and the information from Keri about healing the gut. 
Susan S. 
Experience The Difference Of Functional Medicine.